Clowning for KIDZ
The Clowning for KIDZ Foundation was organized and formed to meet the needs of children through the art of clowning. It is our desire through clowning to educate children on self-empowerment in order to help them develop character and self-confidence and show them how to laugh.
Funds raised will be used to meet the needs of children, as well as to support associations for abused and neglected children, teen scholarships, charitable foundations, and other 501(c)(3) qualified organizations that help children.
Meeting the Needs of Children - that is our priority.
The world runs on laughter - and we hope by sharing our love, laughter, time and resources, we will bring genuine smiles to the faces of all children!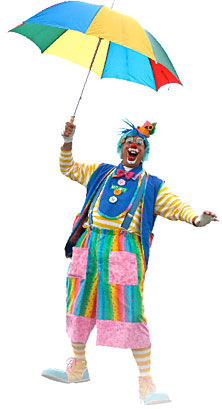 Interested in Joining the Fun?



Share This Page