Community Partners
The Clowning for Kidz Foundation is very thankful for our community partners who have made financial or in-kind goods and/or services contributions so that we may continue to bring a smile to the faces of the many children that we meet, and help us to meet the needs of children. The meaningful gifts from these generous "friends" enable us to provide small grants to help children with physical & psychological needs, as well as to provide free clowning workshops for children, and a lot more. Their donations make a big difference to us; but more importantly, they make a world of difference to the children and their families that we're able to help. Without these angels, we would not be able to continue our pledge to meet the needs of children and empower them to smile and spread that laughter and cheer to other children. Thank you to all of supporters, for your continued generosity and support.
We ask you to please consider patronizing/supporting these civic-minded businesses and organizations that have supported us, and letting them know that you value and appreciate their support of the Clowning for Kidz Foundation, and our mission to meet the needs of children.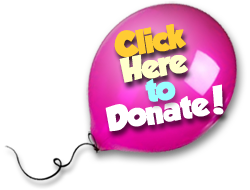 Quincy Brown
R & S Enterprises
REAS Foundation, Inc.
Rehoboth Fair Inc.
Revere Columbus Day Parade Comitttee
Richard C. Brodeur
Rock Goudreau
Roland A. Gauthier,CPA.
Rotary Club of Wakefield
Saddleback Mountain Supply
Salem Witch Museum
Samuel Adams Brewery
Sanderson McLeod, Inc.
Scuderi Group
Senhor DA Pedra Club
Sentry Services, Inc.
Sid Wainer and Son
Sixteen Acres Garden Center
South Dartmouth Fire Dept.
South Dartmouth Firefighters Association
Southampton Harley Davidson
Southwick Zoo
Springfield Armor
Springfield Falcons
St. Thomas The Apostle Church
Sturbridge Coffee House
Sturbridge Feast and Fire Parade
Sturbridge Tourist Association
Sunset World Travel
The Discovery Museums
Thomas & Catherine Novak
Tiger Woods Foundation
Tony Moreno
Top Of The Rock
Transportation and Visor
Wachusett Mountain
Walpole Lions Club
Walt Disney Company
Ware 250th Anniversary Committee
Ware Business & Civic Association
Warren Electrical Contractors Inc.
Warren Patrolman's Association
Wayland 375 Committee
Wayne Metewsky
Wellesley Celebrations Committee Inc.
Wellesley Rotary Club
West Bridgewater Park Day Committee
West Brookefield Asparagus Festival Inc.
West Brookfield Historical Commission
West Side Metal Door Corp.
West Warren P.T.O.
Weston 300 Committee
Westport Fair Inc.
Whaling City Festival Inc.
Winthrop Chamber of Commerce
Woburn Host Lions Club
Woonsocket Autumnfest Inc.
Worcester Fire Dept.
Billerica Yankee Doodle Homecoming Committee
York's Wild Kingdom
Zoobooks
The Clowning for Kidz Foundation greatly appreciates the generous support from the businesses, organizations, and individuals, listed on this page and in other pages of this website. However, their inclusion on this page and or pages of this website does not express nor imply endorsement in any form.